This article will guide you on how to refund an order in your Orders Dashboard
🗒️ You can only refund the whole amount. Bopple does not support partial refunds. If you need to create a promotional or discount code to make up for the value - go to the promotions section in Venue Manager.
⚡️ You have the ability to see orders up to 7 days in the past via Orders Dashboard.
Here is how to refund the order in your Orders Dashboard:
Navigate to the ≡ icon menu on the top right corner of the Dashboard 🍔
A window will open, click Completed Orders 👓
Select the order you wish to refund 💵
Click Refund Order from the right hand-side and then again in the confirmation box that appears in the centre of your screen 🖥
🗒️ The order is now successfully refunded. Your customer will receive an email notification advising their order has been refunded. Funds typically take 3-5 business days to be visible.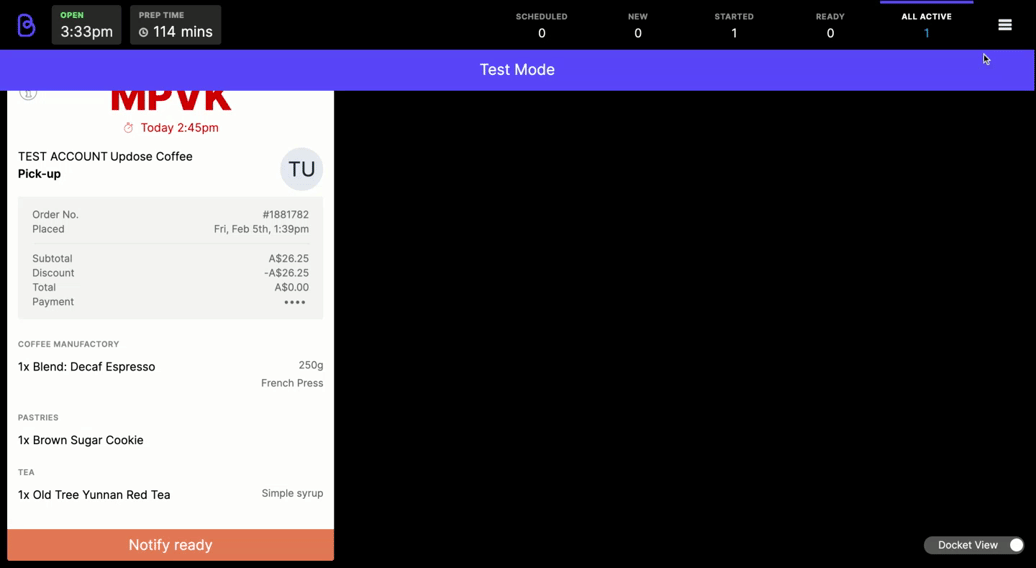 ⛔ Once you have issued a refund this cannot be reversed. Please be sure you are refunding the correct order.