Go to my.kounta.com/addon/bopple and click Enable Bopple
Note: If you manage multiple sites under a company and Bopple has already been enabled for one/some, to launch Bopple at other sites you will need to instead click the Configuration button on the add-on listing.
Next, follow the prompts to grant access and "connect" your Lightspeed Kounta to Bopple. You may need to confirm your company and select the site you want to add to Bopple.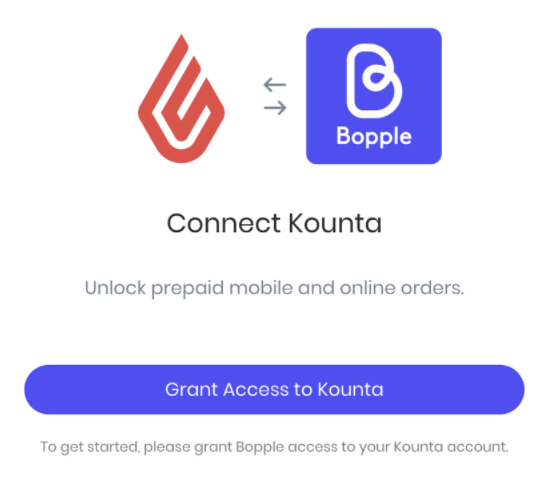 Automatic venue creation
Once you grant Bopple access to your Kounta, some basic venue info from the selected site will be used to create your venue profile in Bopple (venue name, address, etc.).
More detail can be added to your venue profile at any time by signing in to Bopple admin: my.bopple.com
Trading times (these determine when customers can order via the app)
Tax number (ABN) for display on customer e-receipts
Banner image for display in the app (use a beautiful flat-lay of your food/drink, or a nice photo of your venue)
Order configurations (order types, restrictions, etc.)
Payment info (connect Stripe to receive customer payments)