This article outlines where to find your scheduled orders and how to process them within your Orders Dashboard.
🗒️ Receiving and Accepting Scheduled Orders is processed exactly the same as any non-scheduled order.
To process a scheduled order simply:
⚡ Need to review the order before starting it? Simply select Schedule at the top of the Orders Dashboard and review the order.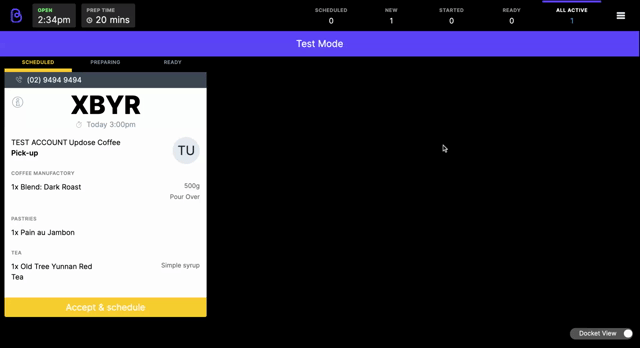 ---
🗒️ Starting and processing the Scheduled Order is exactly the same as any other order. The order will be sent to your All Active tab based on the preparation time you have set; giving you plenty of time to fulfil the order.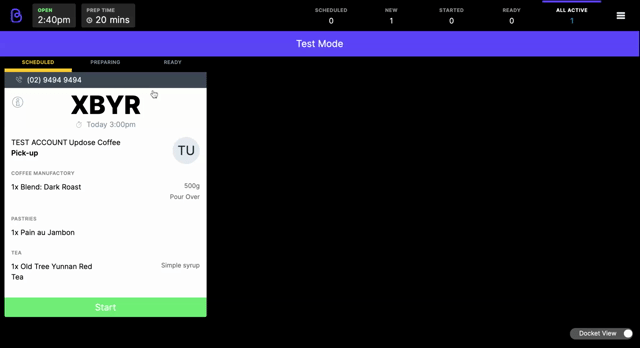 Process your order as you would any other:
Select Start
Tap Notify Ready (when the order is ready)
Tap Order collected (when the order is collected)