How do I cancel my Online Ordering subscription?
⚠️ Using Lightspeed POS? You'll need to contact Lightspeed for all billing enquiries as they handle the billing for Lightspeed Ordering/Bopple. ⚠️
Go to

Back Office
Select Store Setting
Select Billing & Payouts
Select Manage your subscription
Enter your subscriptions email address
This is the email you used to create the subscription, it may differ from your Account details email, which may further differ from your Login details email.
If you can not find this email address or do not have access to it contact support, help.bopple.com/contact.
Retrieve your one time password from that email
Enter password and select Login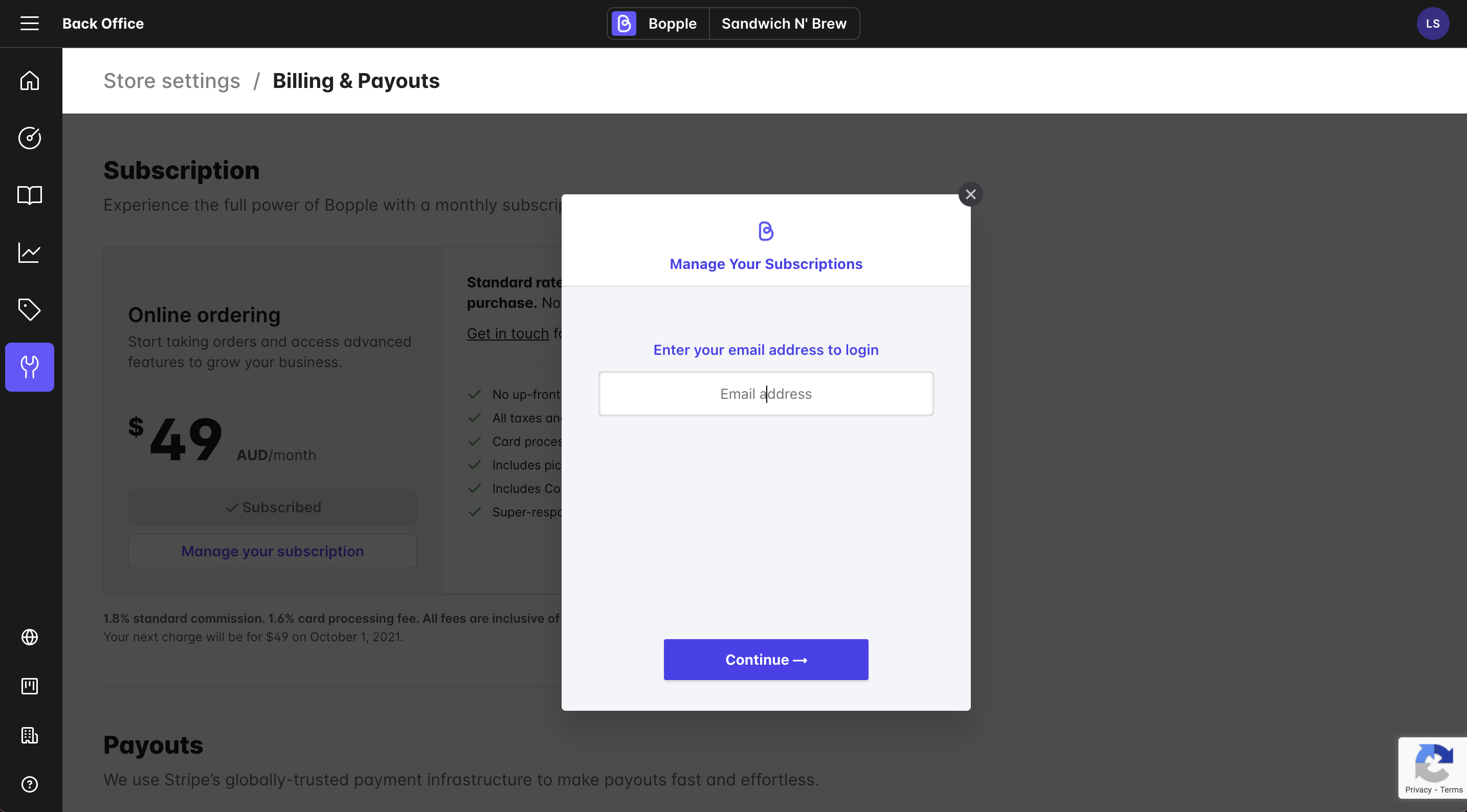 If you have an integrate POS Bopple does not handle your subscription, get in touch with your POS account manager.
---
Sorry to see you go, please please let us know what caused you to reconsider Bopple.