How do I connect Stripe?
Stripe is a globally-trusted payment gateway to make payouts fast and effortless. If you don't already have a Stripe account you will need to register one and connect it to Bopple. Once you have Stripe.
Select Billing & Payouts
Select Connect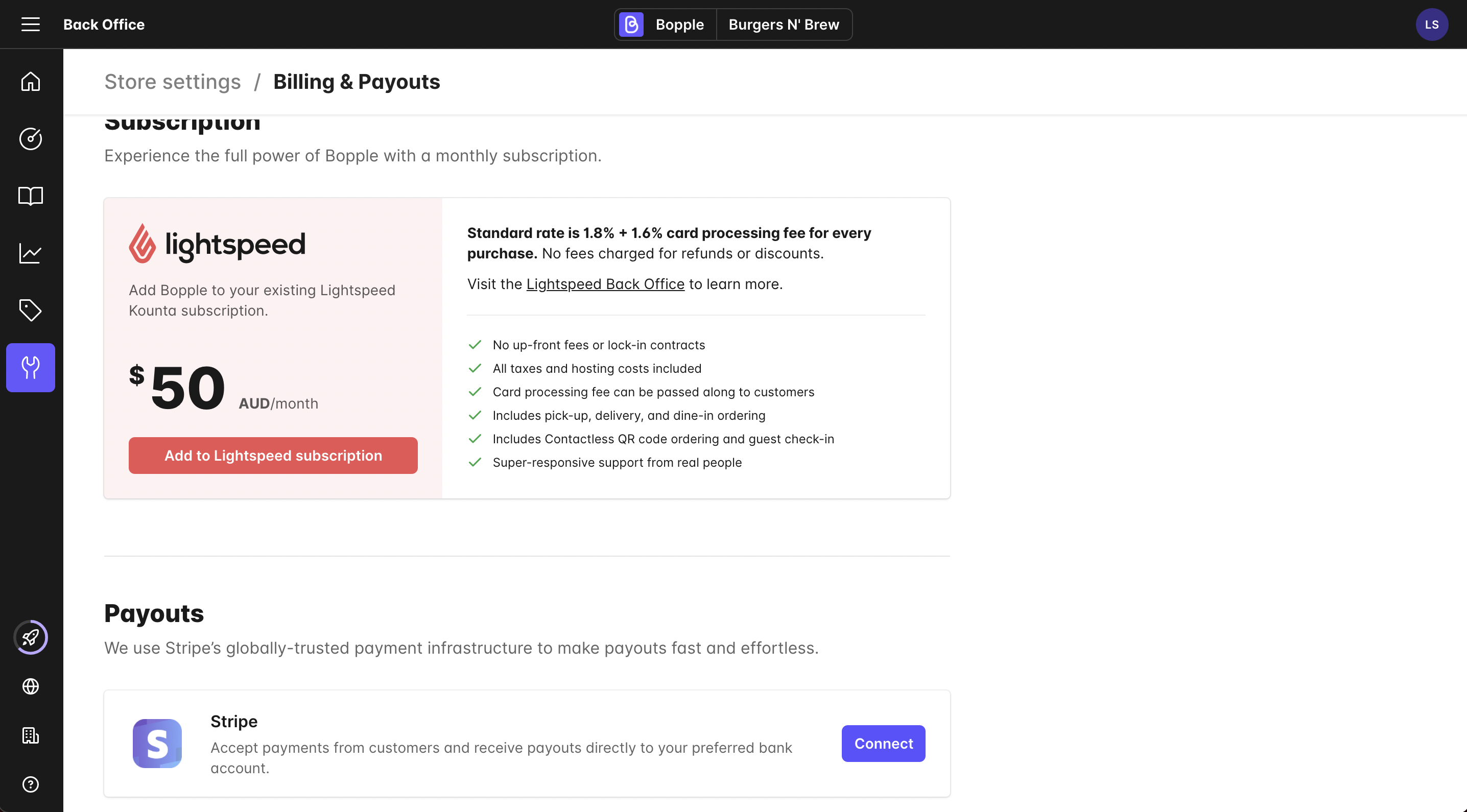 Follow Stripe's setup wizard to get started with Stripe payouts. Enter as much information regarding your entity that you have. This will help your account be processed faster and get you ready for payouts. Once you have connected your Stripe account this will be made clear to you in Billing. Learn more about payouts, How do I get paid for customer orders?