Add your external links to your storefront and let more customers discover, interact and transact with you wherever you are on the internet.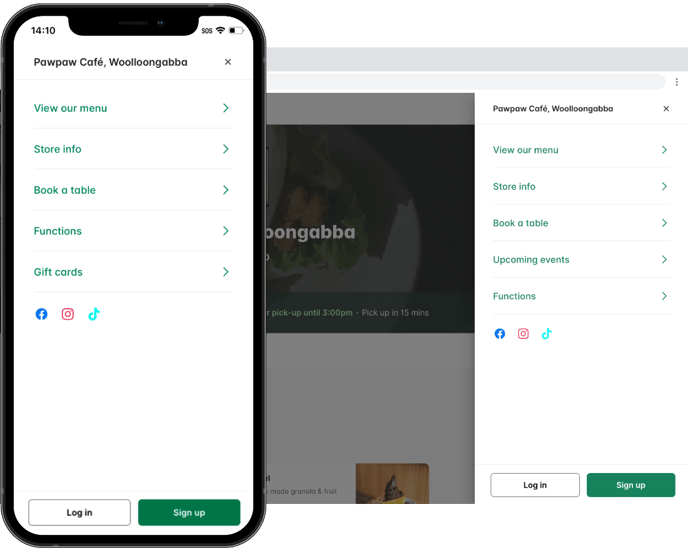 Custom links
Built with flexibility in mind, you're in full control to add custom links to whatever external pages and services you like. You might like to add custom links for:
Table bookings
Function enquiry forms
Catering order forms
Special events
Gift card purchases
Social links
Let your customers find and follow you on your preferred social channels by adding social icons to your storefront. Great for your customers who might want to get a look at all the delicious content you've been sharing before they place an order. You can add links for:
Instagram
TikTok
Facebook
Youtube
Twitter
Google Play (if you have a branded app)
App Store (if you have a branded app)
Manage your storefront links
Go to Bopple Back Office ➞ Store settings ➞ Storefront
Click + Add navigation link
Enter the URL for the link
Enter a link name (what the customer will see)
Click Add link to confirm
Repeat as needed
Click + Add social icon
Select your chosen social media platform
Enter the URL or your username/handle as needed
Repeat for as many social media platforms as you like


If you have any feedback on this feature, we'd love to hear about it. Drop us a line via help.bopple.com/contact and let us know what you think!