Bopple partners with Stripe to offer heavily discounted payment processing fees, which you can optionally add to customer orders.
Discounted Stripe fees with Bopple
By using Bopple, you benefit from the overall payments volume of the whole Bopple platform and our partnership with Stripe. This means your payment processing costs are heavily discounted by default.
| | | | |
| --- | --- | --- | --- |
| | % fee | Fixed fee | Card processing cost on a $20 order |
| Stripe with Bopple (All Cards) | 1.6% ⭐ | $0 ⭐ | $0.32 ⭐ |
| Stripe Standard (Domestic Cards) | 1.75% | $0.30 | $0.65 |
| Stripe Standard (International Cards) | 2.9% | $0.30 | $0.88 |

Whether you choose to cover payment processing fees yourself or pass them on to customers, they are significantly lower with Bopple when compared to Stripe's standard rates, which is what you'll pay with a lot of other, similar ordering platforms.



Important note about passing on card fees
Businesses in Australia are responsible for adhering to all regulations regarding imposing a fee on consumers when a card is used for payment. New regulations set out by the ACCC have banned businesses from applying excessive surcharges for accepting different payment types.
Card fees are allowed, but they must not be excessive.
That means any card fee you apply shouldn't be higher than what it costs you to process the payment. With Stripe via Bopple, this is 1.6% per transaction.
Your Bopple platform fees are not payment processing costs, so they cannot be passed on as a "card fee".

Adding a card fee on orders
It's simple to set up an order fee to pass payment processing costs along to your customers. While this is becoming common, it's still entirely up to you as to whether or not you pass fees on to your customers.
Go to Bopple Back Office ➞ Store settings ➞ Fees
Click + Add Order Fee
Select Card Fee
This will automatically be set to 1.6% for all order types
Click Save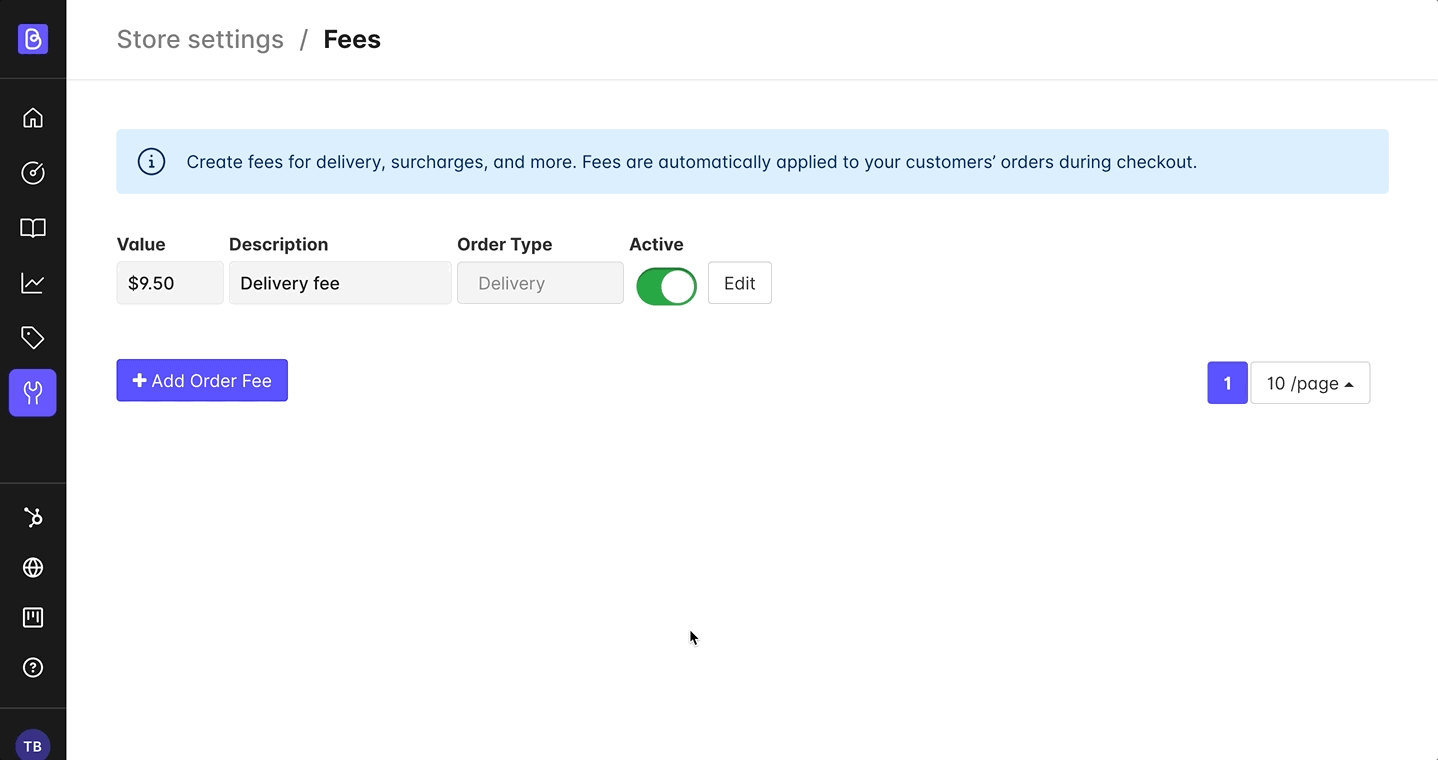 How card fees are shown to customers
Once you set up your card fee, it will be calculated based on the total payment due and added to the payment amount. This is clearly displayed to customers in the checkout flow.