Have your delivery partner send the right kind of vehicle to ensure larger orders can be delivered safely.
If you're using a delivery partner, like DoorDash Drive for example, you've probably noticed that a lot of the drivers are actually on bicycles, scooters or motorbikes.
While these vehicles make it easier for the driver to access your store and the customer address, some customer orders are simply too big to fit in a delivery bag on the back of a bike. This can lead to awkward situations for your team and the driver, and potentially lead to damaged food or drink.
Good news!
You can now request your delivery partner to assign only cars to deliver orders over a certain dollar value.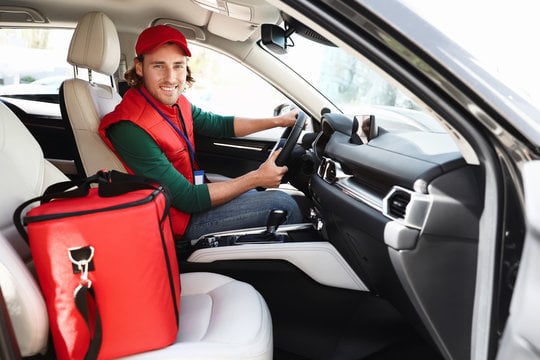 Require cars on large orders
Go to Store settings ➜ Fulfilment ➜ Configure Delivery ➜ Delivery Partner Settings
Expand the Delivery Partner Settings section
Enable the setting to Require cars on large orders
Set your large order value - any order over this value will request only delivery partners with cars

⚠️ Requiring cars reduces driver availability ⚠️
Most delivery partner drivers use bicycles, scooters or motorbikes. You may notice it takes a little longer to have a driver assigned on orders where you have specified that a car is required.
Recommendations:
Only use this setting if absolutely necessary for your product offering
Set the order value sensibly, so that cars are required only on orders that absolutely necessitate a car