How do I create a pick-up QR Code?
This article outlines how to create a pick-up QR code for you to use as marketing material to adopt customers and help your customers seamlessly order from their location.
⚡ Want your customers to quickly scan a QR code while they are waiting in a long line, or even when they are at home or the office? Create a QR code to make it easier.
To create your pick up QR Code:
Head to Bopple Back Office
In the Dashboard section, click the button Open QR code generator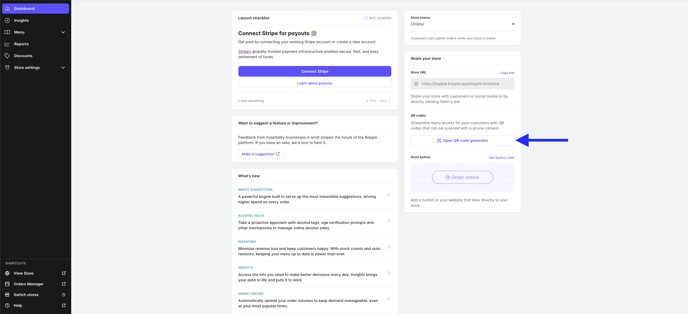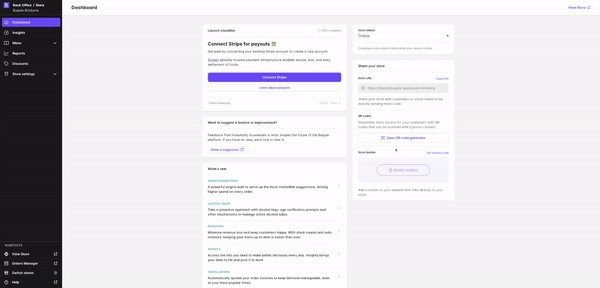 Choose the default order type you would like to use to create the QR Code

for the purpose of this article, select pick-up

Select whether you would like to use only the QR Code or our ready-to-print design
Download or print
It's that simple!
⚡ Put these in takeaway bags or on containers when your customers come to pick up their food so they can order online next time.