Managing your prep time in response to changes in your order volumes is important for keeping customers informed and ensuring delivery drivers arrive at the right time.
When you use Lightspeed Kounta integrated with your online store, your prep time is synced from Lightspeed in real time, so you don't need to sign in to Bopple to update your prep time.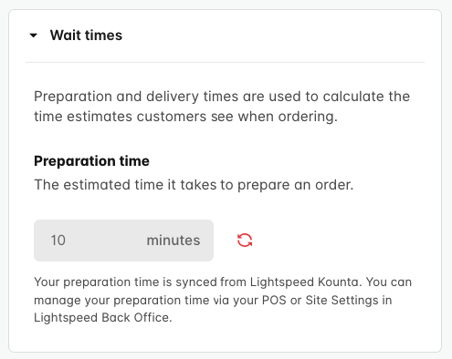 Step 1: Add a default prep time for your site
This first step will require you log in to your Lightspeed Back Office.
Go to Lightspeed Back Office ➞ Features ➞ Order Types
Enable the feature if it is not already enabled
Select Settings
Set something other than 0 for your Prep time (minutes)
Click Save changes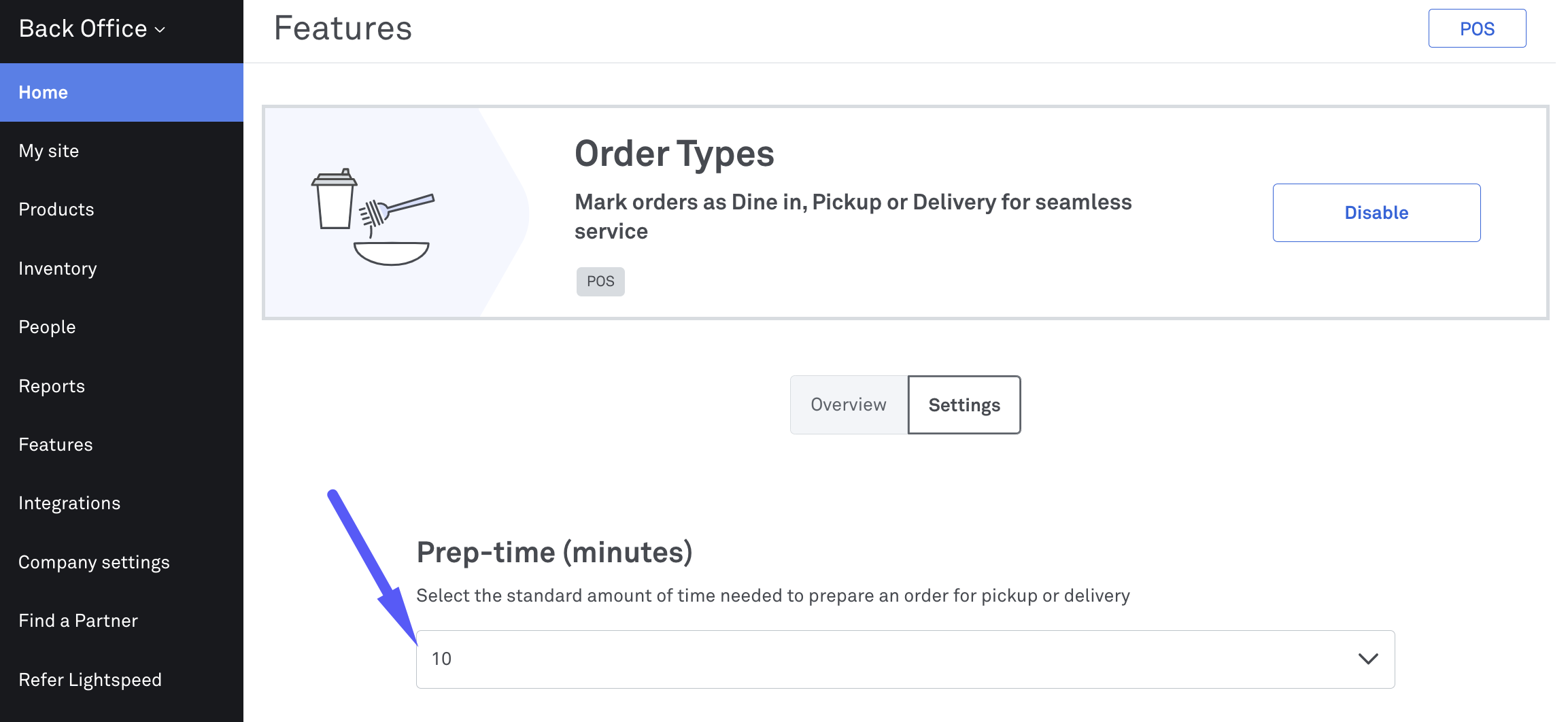 Step 2: Make temporary adjustments during service
Once you have assigned your default in Lightspeed Back Office, you can make temporary adjustments quickly and easily right from your POS.
Go to Lightspeed POS
Click Online button in the top right corner of the POS
Choose your adjusted prep time and click Update
Temporary adjustments will revert to your site's default prep time at 3am each day.