⚡ By providing as much information as possible throughout this sign up Bopple will be able to tailor specific content to help you move forward and start taking orders.
Creating your Bopple business account
To sign up with Bopple first go to my.bopple.com
You will be asked to create a Bopple business account
Follow the prompts by providing your name, email and password to create your business account.
Review the Terms and Conditions and Privacy Policy to continue creating your account

Creating your store account
Check the boxes on how you will be using Bopple
Which Point of Sale does your venue use?
📢 If you use Lightspeed Kounta POS please contact your Lightspeed Kounta Account Manager and ask about Lightspeed Ordering.
What is your approximate monthly revenue?
Enter the name of your store (e.g. Updose Coffee)
Enter your store address


You also have the option to add a unit/building number or to move the pin to the exact physical location.

Enter a description of your store
Brunch, creative pastries, and roasted beans in a spacious, trendy cafe with industrial decor.
Select the relevant categories for your store
Enter your website address
Enter your store contact number so customers can get in touch with you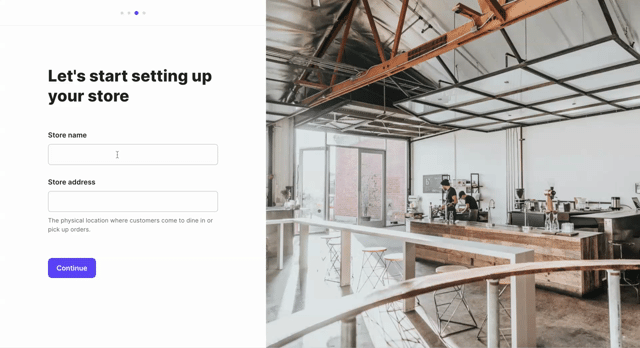 Congratulations! You have now successfully signed up to Bopple.