Marsello is an all-in-one loyalty and marketing platform. For more info see our Bopple x Marsello integration page here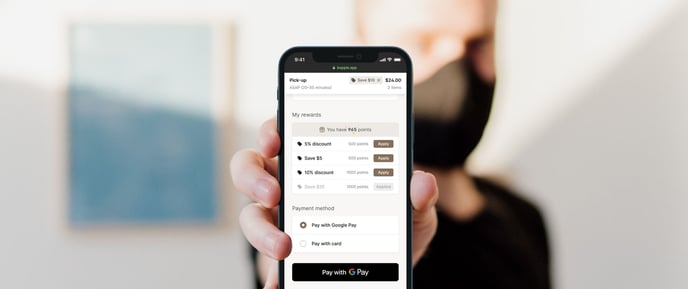 Quick links
What's included in the integration?
😀 Customer experience
Where can customers interact with my loyalty program? (click here for a sneak peak)
Online store
QR ordering
Bopple app
White-label apps
In-store via Lightspeed Kounta POS
💰 Earning Points
How do customers earn points in my loyalty program?
Create an account
Complete profile (add DOB + gender)
Place an order
Earning points for social interactions and referring friends is not supported at present. Support will be added in a future release.
🎁 Loyalty Rewards
What types of rewards are supported?
Dollar off loyalty rewards
Percent off loyalty rewards
Free product loyalty rewards
Rewards that apply to certain products or categories
Rewards that have a minimum purchase rule
Is my store eligible?
This integration is only available to stores using Lightspeed Kounta and Bopple.
What do I need to get started?
A Bopple online store (web) or white-label web application
A Marsello account with loyalty enabled and supported rewards configured
Lightspeed Kounta POS connected to your Bopple store(s) and your Marsello account
If you have multiple stores under your company and would like to provide a brand-level loyalty experience for customers, speak to our team about a white-label web ordering app.
How do I get started?
See How do I connect Bopple and Marsello
Sneak peak
Customers can see their points balance and rewards, and are able to redeem available rewards on checkout.
The below example shows a demo store and rewards. When you create your rewards in Marsello you can name them as you wish and this is what the customer will see in your online store.