Learn how to get help and keep customers happy if you experience any delivery hiccups with DoorDash Drive.
Quick links
➜ How your customers can get help
➜ What to do if your customer calls you
How your customers can get help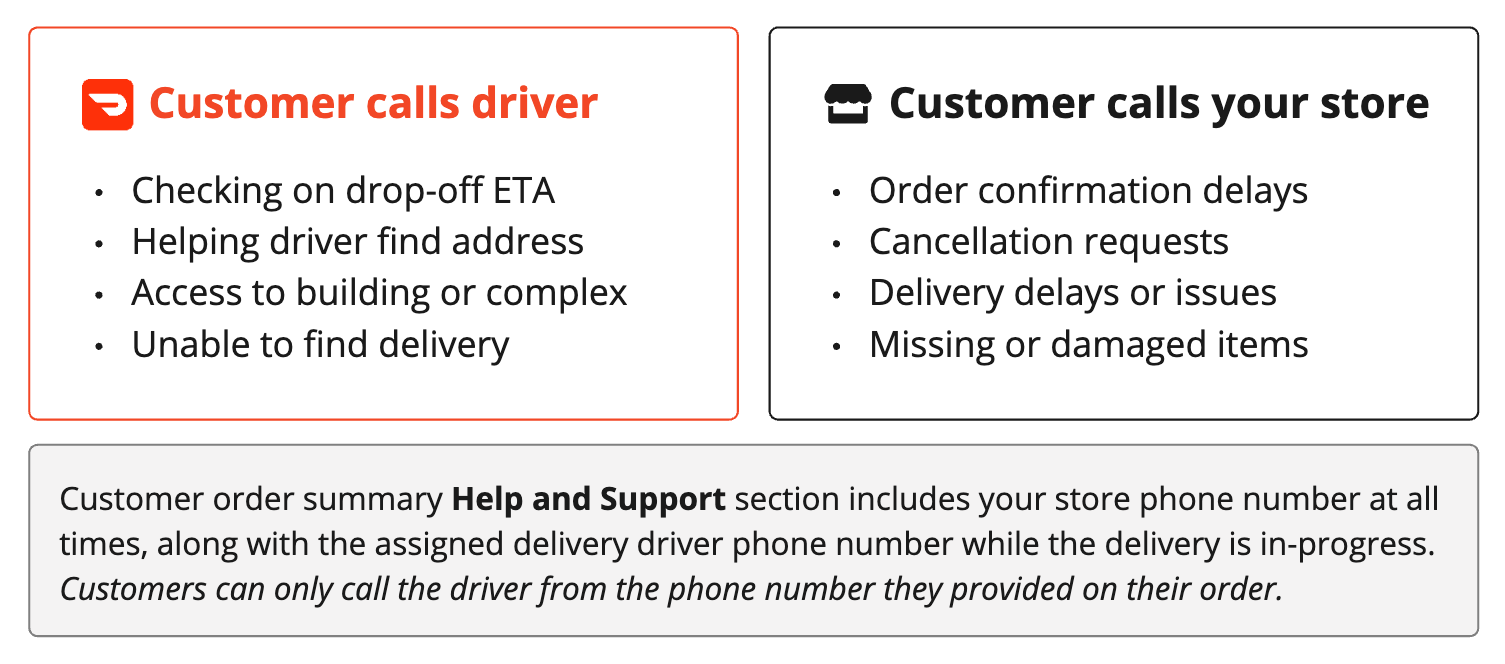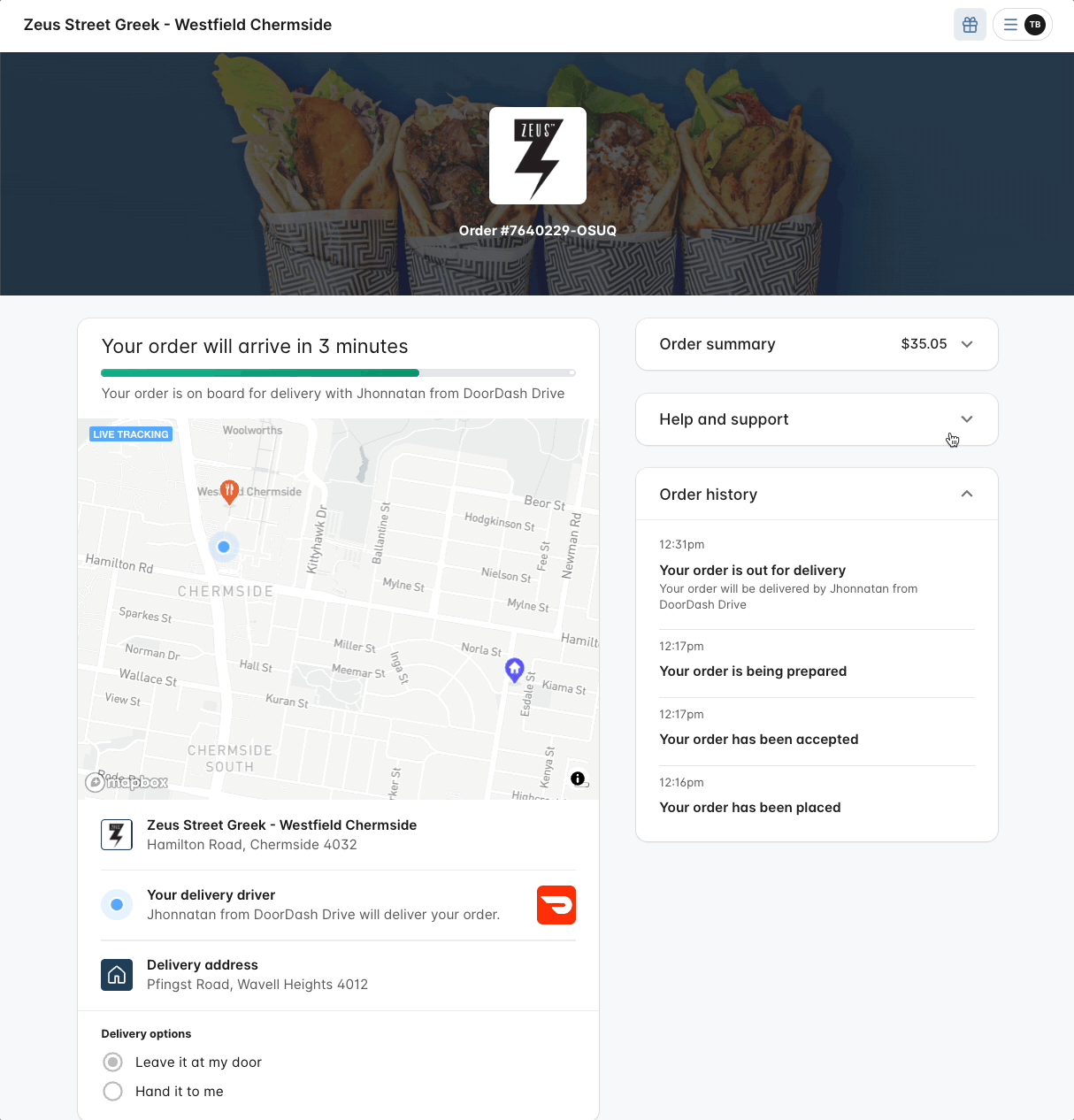 What to do if your customer calls you
Bopple Orders Manager is your source of truth for delivery order management, providing you with access to all the info you need to provide and receive assistance with delivery orders.
➜ Monitor delivery orders
➜ Check live status of delivery orders
➜ Check real-time driver ETA
➜ Contact drivers directly
➜ Escalate issues to DoorDash Drive support (details below)
How you can get help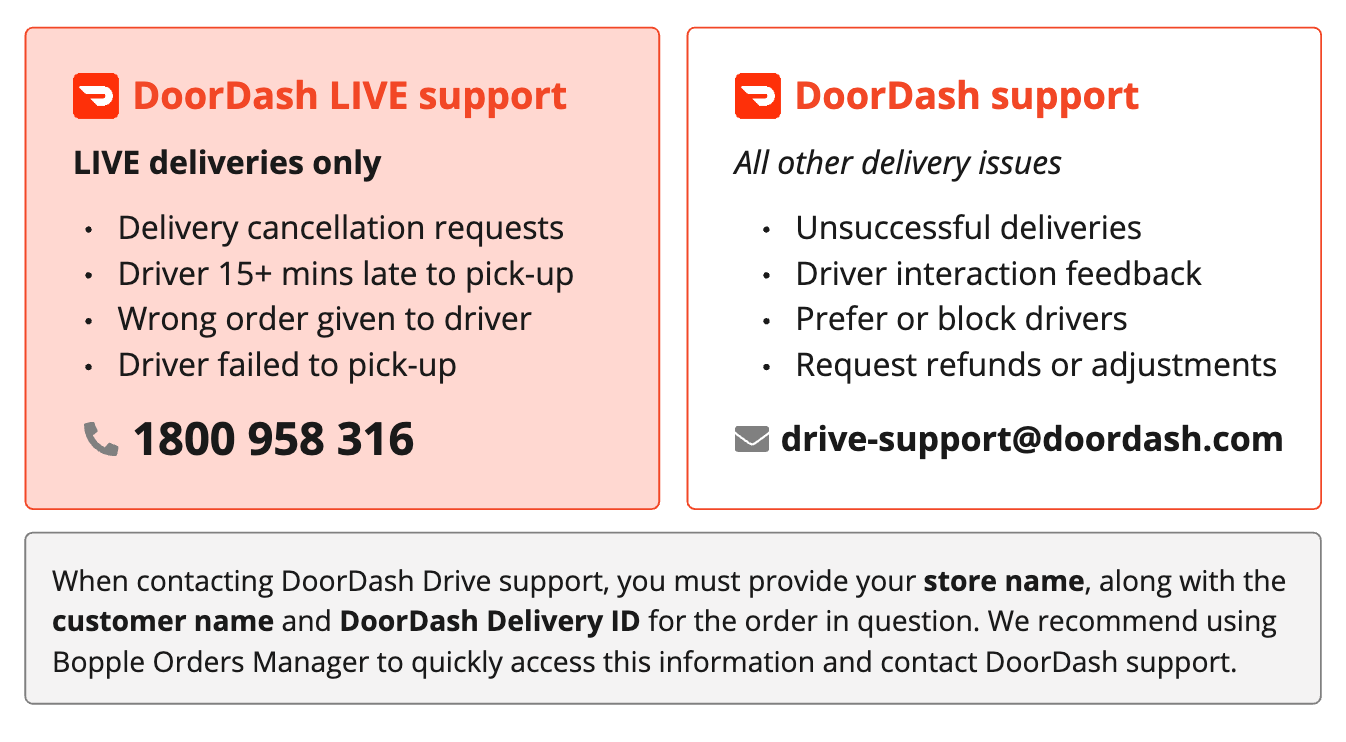 Refunds on delivery orders
You escalate issues to DoorDash
Any issues with delivery that result in wastage, orders being remade for re-delivery, or the need to refund or compensate a customer must be escalated to DoorDash within 14 days of the delivery creation date.
Each case will be reviewed by DoorDash using their issue matrix
Bopple cannot report issues for you or action refunds on delivery orders.
start of each month, for any refunds offered in the month prior.
You refund your customer
DoorDash does not refund your customer directly (they have nothing to do with the payment processing on the order).
You need to action refunds on your customer orders, using Bopple Orders Manager or your integrated point-of-sale (Lightspeed Kounta and Square both support refunds of online orders via the point-of-sale)
DoorDash refunds you
Any refunds offered to you by DoorDash will be included as an adjustment against your store's DoorDash fees on the invoice Bopple receives from DoorDash each month.

Bopple processes store refunds for DoorDash invoicing at the start of each month, including any refunds or adjustments from the month prior. If you are owed any funds as part of this process, Bopple will let you know via email and will transfer the funds directly into your store's connected Stripe account.

This will effectively mean you are reimbursed for any customer refunds you already processed as a result of delivery issues.