This article will go through the steps to connect your Bluetooth Printer in order to receive customer orders.
A lot of venues choose to go paperless, using just the display on the Orders Manager to handle their orders. However, there may be cases where it is easier to have printed dockets for orders so we've provided an option to connect to a docket printer via Bluetooth.
Overview & limitations
Epson TM-M30II Bluetooth printer only
Bluetooth connection only (no WiFi or ethernet)
Option to re-print by tapping the printer button on the order
Hardware requirements
Android tablet running Android 4.4 or later, with the Order Manager app installed
Epsom TM-M30II bluetooth model printer (see here)
Finding the right printer. The Epsom TM-M30 comes in two types, Bopple only supports the Bluetooth version. You can confirm that your printer is Bluetooth-capable by taking off the cover panel and foot panel. You should see a sticker with a Bluetooth symbol.
Setup
1. Prepare your devices for connection
Restart your tablet just to ensure it is running well and is ready to connect.
Turn your printer off, waiting for all lights to go off. Turn it back on; you should see the bluetooth status light flash, indicating the printer is in pairing mode / ready to pair.
2. Connect your printer to your tablet
On your Android tablet, open the Settings application / menu.
Go to Connections > Bluetooth
If Bluetooth is not enabled, turn it on.
Find your printer in the Available devices section, and select it to pair with your tablet.
Once paired, you will see your printer in the Paired devices section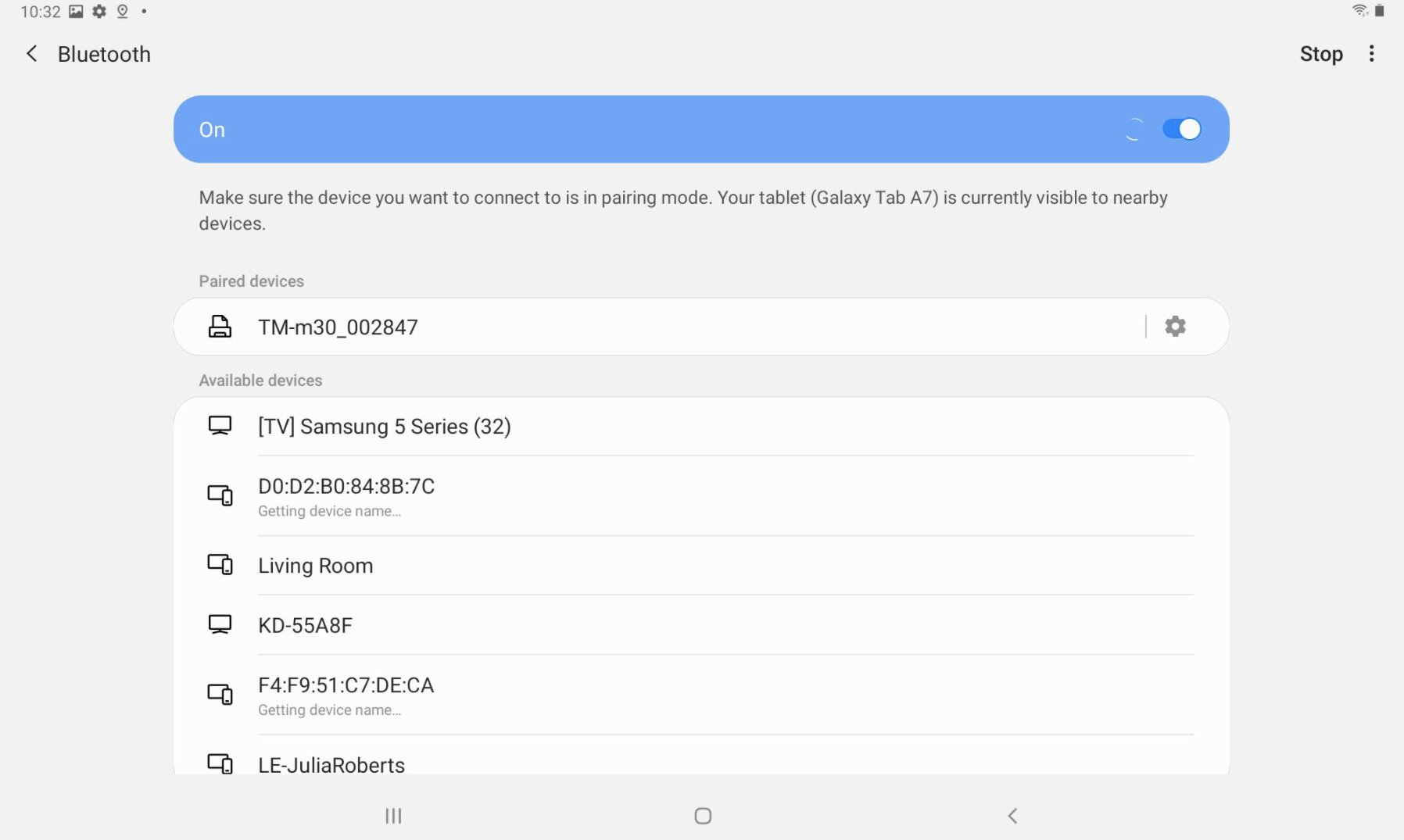 3. Enable your printer in the Order Manager app
Open the Bopple Order Manager app
Open the menu by clicking the ☰ icon in the top corner
Click Settings
Under Printer Settings, click Printer Model, and then select your Epsom TM30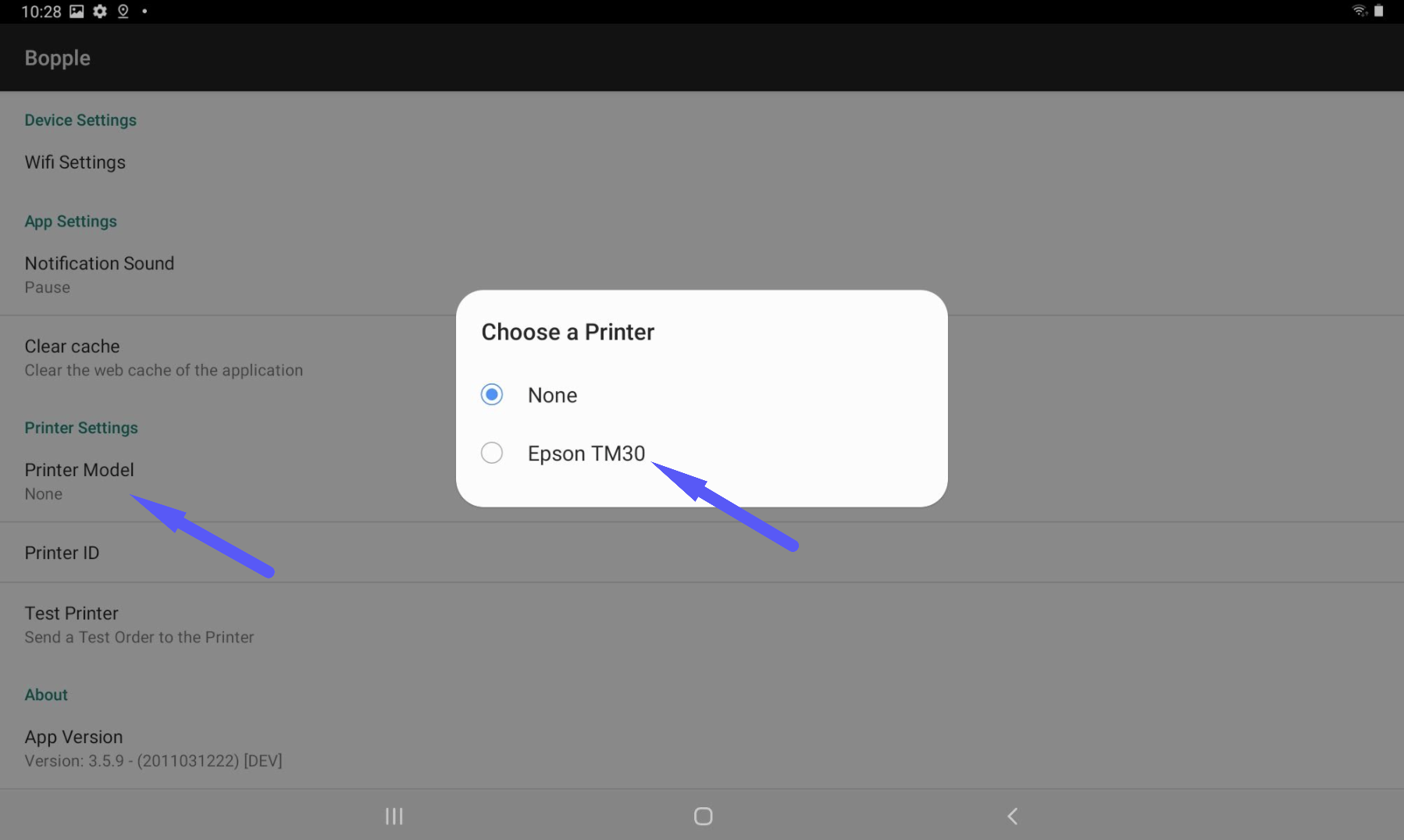 4. Test printing
Under Printer Settings, click Test Printer (just below your Printer ID)
A test docket should print to your printer, and then you're good to go!
Troubleshooting
Most issues can be resolved by turning the printer off for 10 seconds and restarting. If that does not work, open bluetooth settings on tablet and select to 'Forget' printer, then re-pair following the process above.