Make use of Bopple Orders Manager with an integrated docket printer, including automatic printing and more.
Hardware requirements
Make sure you've got the right kit to get started with docket printing.
Android tablet running Android 4.4 or later (not supported on iOS at this time)
Epson TM-M30II bluetooth model printer (see here)
Finding the right printer. The Epson TM-M30 comes in two models, one with Bluetooth and one without. Bopple only supports the Bluetooth version.

Setup
1. Get your devices ready
Ensure your Android tablet is plugged in / fully charged
Ensure you have the Orders Manager app installed
Ensure bluetooth is enabled in device settings
Ensure your printer is plugged in
Power cycle your printer by turning it off for 10 seconds, then back on
2. Connect your printer to Orders Manager
Open the Bopple Orders Manager app
Open the menu by clicking the ☰ icon in the top right corner
Click Settings
Under Printer Settings, click Select Printer
Select your Epson TM-M30 once it appears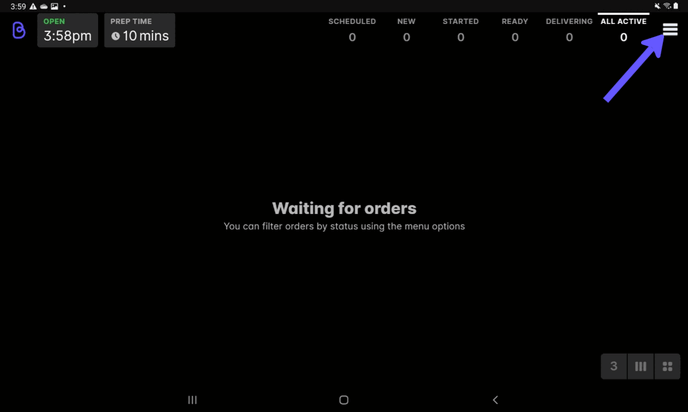 4. Test print
Under Printer Settings, click Test Printer (just below your Printer ID)
A test docket should print to your printer, and then you're good to go!

Automatic printing
Go to Printer Settings ➜ Auto-Print ➜ select Automatically print dockets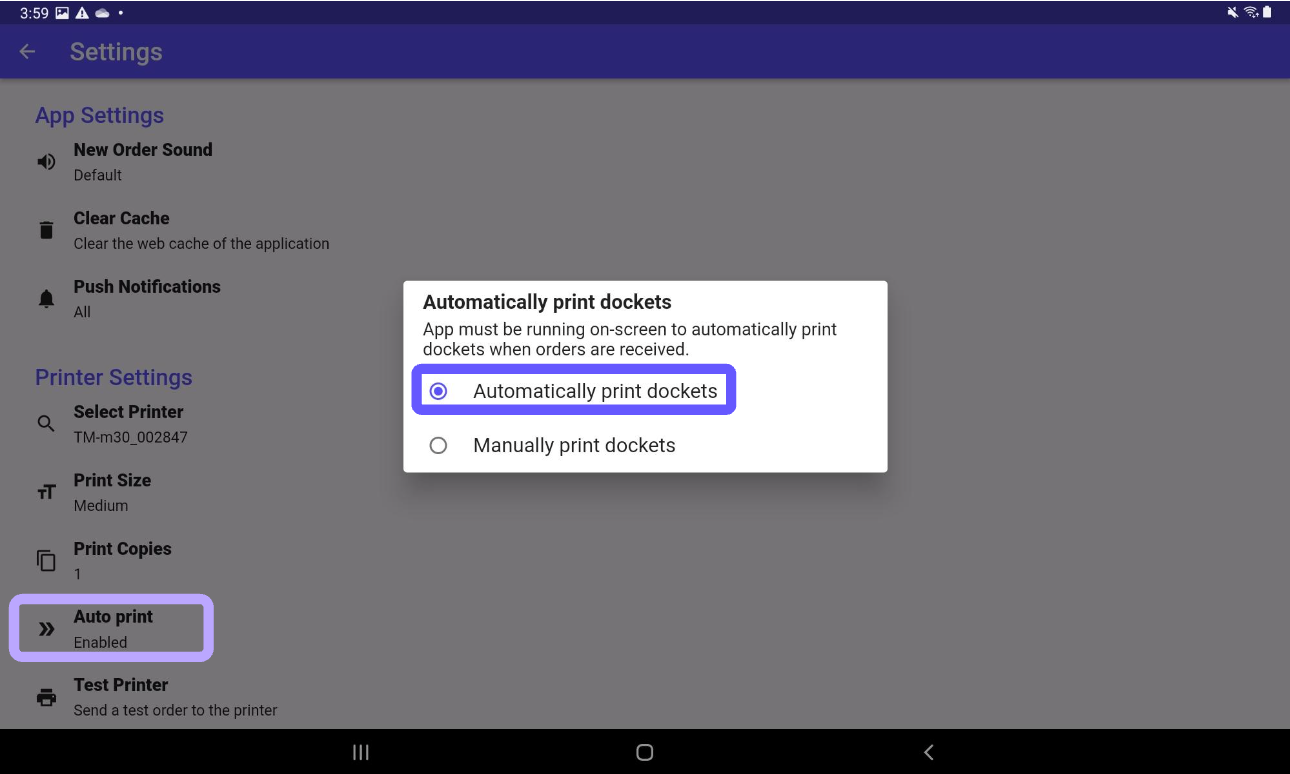 How it works
Orders will print automatically as soon as they are received
Auto-print does not accept orders, so we recommend using this new setting in conjunction with our Auto-accept new orders workflow
⚠️ Auto-print will only work if:
Orders Manager is running on-screen at all times
Other apps are not being used on the tablet
Your tablet has a solid connection to the internet
If you experience an order that does not auto-print, you can use the Reprint order option in the "I have an issue" section

Troubleshooting
General
Most issues can be resolved by turning the printer off for 10 seconds and restarting.
Not seeing printer when trying to connect
If you don't see your printer when trying to connect via Printer Settings, it may already be connected to another device via bluetooth. If it is, you will need to disconnect/forget the printer in bluetooth settings on the other device.
Auto-print not working
Make sure the device has an internet connection and that staff are not using other apps on the Orders Manager tablet. Auto-print will only work if the Orders Manager is open on-screen when the order is placed.