DoorDash Drive Delivery Network
How do I get started with DoorDash Drive?
There's no need to create a DoorDash account, plus no subscriptions or lock-in contracts. With this being such a new feature, Bopple will have to switch this on for you. You can currently [Request Access].
Go to Back Office
Select Store Settings > Integrations
Select [Request Access]

Once you have been given access, you'll see DoorDash Drive activated in Back Office.

Select Store Settings > Fulfilment
Head to the Fulfilment and go down to Delivery Ordering. This is where you will see DoorDash Drive connected. All delivery orders will populate in Bopple Orders Manager or in your integrated POS.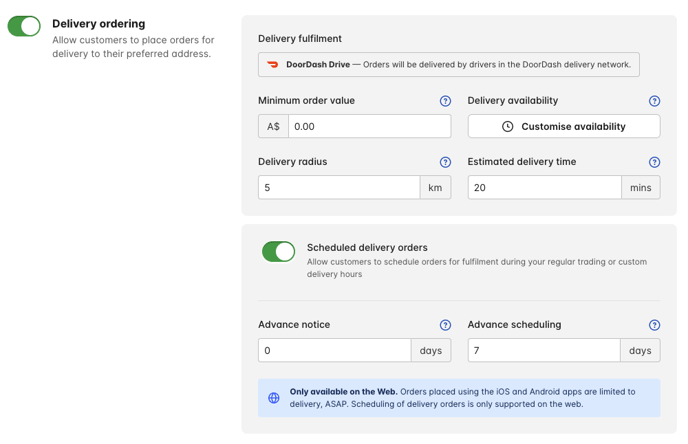 Once DoorDash Drive is enabled for your store, the system will automatically send accepted delivery orders to DoorDash to arrange driver pick-up.