Open your Orders Manager
You can access Orders Manager in whatever way works best for you:
💡Even if you are POS integrated having the Bopple Orders Manager installed on your devices is still a really good idea.
Never miss an online order even if your POS experiences an error or outage
Keep a closer eye on your delivery service with live delivery statuses and real-time DoorDash driver arrival times
Refunding the order in Orders Manager
Open the menu by tapping the menu button in the top right corner (or the current order filter if you are on a smaller device)
Click Completed Orders and locate the order

By default, you will see all completed orders for the current day
To find an order from a different date, use the Trading Date option in the top left corner. You can select "other" to enter a custom date.

Once you have found the order, scroll down and click I have an issue with this order
Click the Cancel Order or Refund Order option
Confirm the refund
The order will then show as Refunded in your Completed Orders view
The refund has been processed, but please advise your customer that refunds can take 3-5 business days to clear into their account (often clear much faster).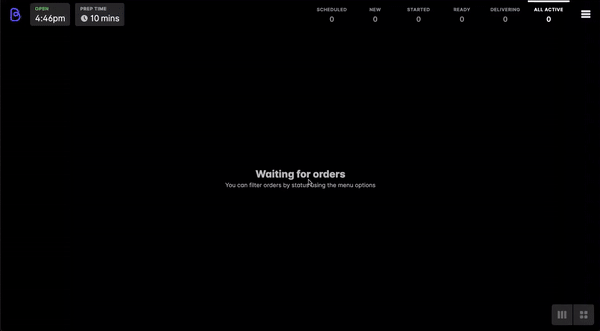 ⚠️ Refunding orders in Bopple does not update the order in your POS.
Refunding via Bopple only refunds the customer and updates the order status in Bopple. You may wish to update the order in your POS separately.
⚠️ Partial refunds are not supported at this time.
To offer reimbursement for missing items you can create a single-use discount code for the customer to use on a future order.