The Bopple Orders Manager is the application you can use to manage live orders and product availability.
Accessing Orders Manager
You can use Bopple Orders Manager on any device.
In the web browser on your smart phone, tablet or computer by going:
---
Managing orders
Receiving and accepting new orders
New orders will notify with a sound and a flashing screen
You can mark the order as accepted, optionally adjusting the order prep time
You can reject and refund the order if you're not able to fulfil it. Please note that all orders are prepaid, and refunds can take up to 3-5 days to clear.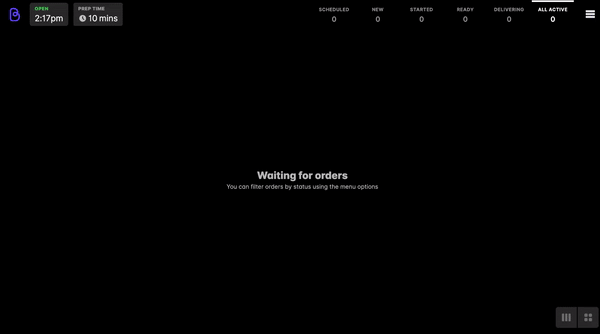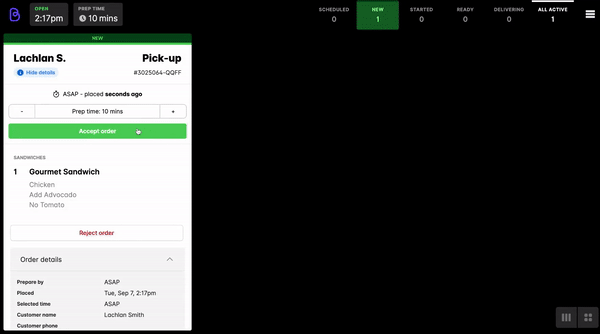 Updating orders
Delivery ➞ Dispatch order (notify customer)
Pick-up ➞ Ready for pick-up (notify customer)
Dine-in ➞ Serve order (also closes the dine-in order)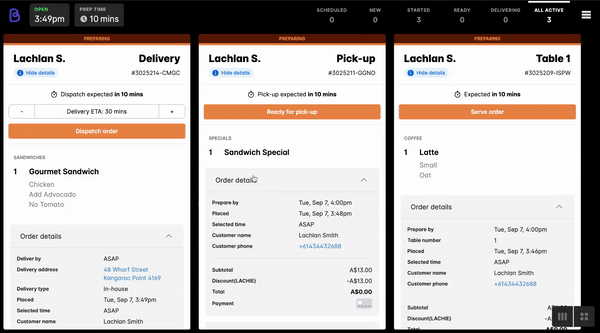 Closing orders
Delivery ➞ Mark as delivered (customer can then leave feedback)
Pick-up ➞ Mark as collected (customer can then leave feedback)